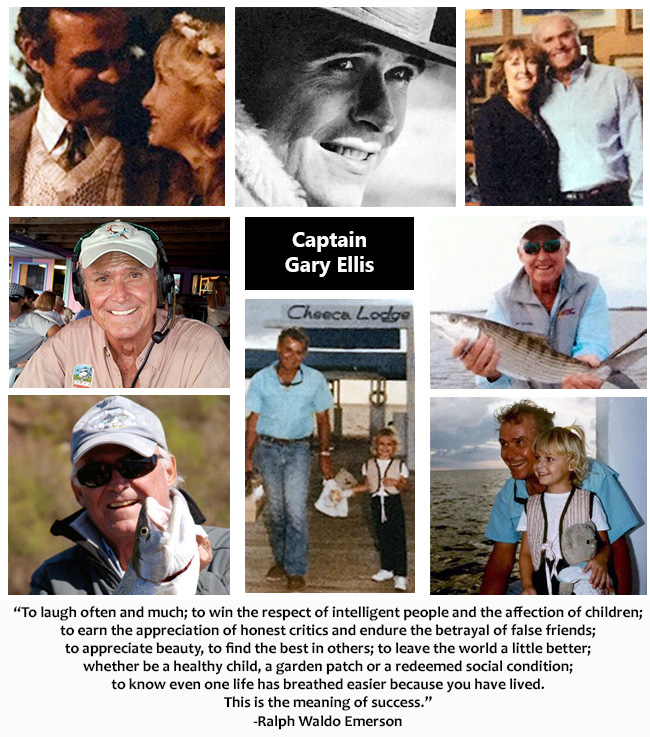 On February 26, 2020, we lost our founder,
Capt. Gary Ellis (1938-2020)

Welcome to the Redbone - We are dedicated to bringing together a unique group of sportsmen and women who respect the outdoors and relish every opportunity to connect with it. Athletes and anglers, guides and celebrities, all come to fish. And by fishing, they contribute much more than their time. We are a non-profit (501c) company that raises money "To Catch The Cure" to benefit cystic fibrosis.
Cystic fibrosis (CF) is a genetic disease affecting approximately 30,000 children and adults in the United States. A defective gene causes the body to produce an abnormally thick, sticky mucus that clogs the lungs and leads to life-threatening lung infections. These thick secretions also obstruct the pancreas, preventing digestive enzymes from reaching the intestines to help break down and absorb food. The mucus also can block the bile duct in the liver, eventually causing permanent liver damage in approximately six percent of people with CF.
We offer a series of catch and release charity fishing tournaments throughout the year. The Robert James Sales, Redbone Trilogy in the Florida Keys includes; the Sunrise/Sunset Tarpon Tournament in Islamorada in April, the S.L.A.M.. In Key West in September, and the grandaddy tournament Redbone, in Islamorada, in November celebrating it's 33rd year. In addition, we offer many Redbone at Large tournaments throughout the United States, Mexico, and Belize. Visit our tournaments area for schedules of tournaments and events offered by Redbone.
Redbone has a journal called the Redbone Journal. The Redbone Journal is focused on the wonders of our natural environment. In our South Florida setting, the bountiful surroundings have granted silvery fish, jeweled waters, and flowered palm frond beauty that draws anglers from around the world. Attention is given to issues that may benefit or detract from the preservation of these life-giving riches.