History of the Redbone Gallery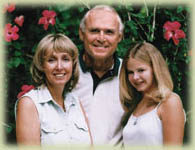 THE GRAND CHAMPION TROPHY of the first Redbone Tournament Series in 1988 was an original Millard Wells watercolor, Fishermans's Sunrise. At the time, our office was our dining room table. And in 1990, we awarded an original Don Ray painting. Inspired by their beauty and realism, we decided to have limited edition prints made of these two paintings to use as tournament trophies and sale items.
Soon after, we began collecting and promoting other artists' work and before long the artwork began invading our "office space" and we were obliged to rent a real office. As the artwork continued pouring in, we were literally surrounded by fabulous paintings, drawings, etchings and sculptures and our new office space fast became an art gallery. Excited about our growing art collection and promoting our artists, combined with the success of awarding artwork as champion trophies, we decided to open the Redbone Saltwater Art Gallery, which has become Florida's largest saltwater fishing art gallery.