Bill Bishop


Bill is a native Floridian living in Orlando. He and his wife Janie spend as much time as possible at their second home on the river near Mosquito Lagoon. Bill is an avid fly fisherman and turkey hunter. His deep appreciation for wildlife and the outdoors is reflected in the attention to every detail found in his work.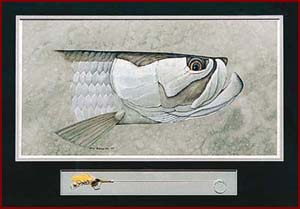 "TARPON"
Original acrylic - Image size 14"x 26"
$2,200.00 - Framed w/fly shadow box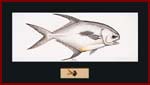 "TRANQUIL WATERS"
Image size 21-1/2"x 8-1/2" - Framed with fly shadow box
$155.00 - Limited edition Signed/numbered 2,500
Full collection includes permit, snook, tarpon,
bonefish, redfish and trout.
Redbone Journal | Fishing Tournaments | Art Gallery | Links | Contact Us
Home | Copyright © 2006-2013, Redbone Inc. All rights reserved. | Site Map