2012 BAYBONE CELEBRITY TOURNAMENT RESULTS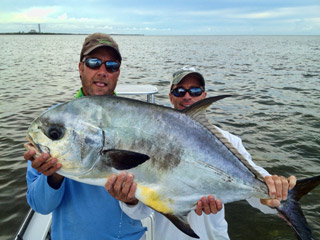 Largest Permit
Jeff Parrish

TOURNAMENT DATES:
OCT. 5-7, 2012

TARGET FISH:
BONEFISH, PERMIT

FORMAT: ALL RELEASE-FISH MUST BE AT LEAST 18 INCHES IN LENGTH TO QUALIFY AS A LEGAL RELEASE. RELEASES ARE DOCUMENTED BY PHOTOGRAPHING THE FISH AGAINST A MEASURING DEVICE. THERE ARE THREE (3) TACKLE DIVISIONS: GENERAL (BAIT), SPIN/PLUG (ARTIFICIAL), AND FLY TACKLE.

TOTAL BOATS -

TOTAL FISH CAUGHT AND RELEASED:
BONEFISH - 18
PERMIT - 6
TOTAL - 24


GRAND CHAMPION ANGLER: ROSS REEDER, MIAMI, FL.
7 BONEFISH/ 1 PERMIT ALL ON BAIT
TROPHY: TIM BORSKI ORIGINAL "TAILING BONE"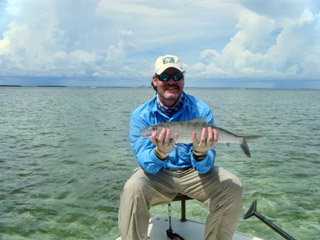 Celebrity Grand Champion
Wade Boggs

GUIDE TO GRAND CHAMPION ANGLER: CAPT. DAVE DENKERT
TROPHY: RODGER CRUWYS BRONZE PERMIT

CELEBRITY GRAND CHAMPION: WADE BOGGS
1 BONEFISH - WON ON TIME
TROPHY: TIM BORSKI "TAILING BONE" GICLEE

GUIDE TO CELEBRITY GRAND CHAMPION: CAPT. JIM DALRYMPLE
TROPHY: TIM BORSKI "TAILING BONE" GICLEE

GRAND CHAMPION LADY ANGLER: BONNIE CHRIST, ALEXANDRIA, VA
TROPHY: TIM BORSKI "BAYBONE" GICLEE

GUIDE TO GRAND CHAMPION LADY ANGLER: CAPT. ANDY THOMPSON
TROPHY: JASON MATHIAS BONEFISH

TEAM GRAND CHAMPION ANGLERS: ROSS REEDER & BROOKE DENKERT, ISL. FL.
TROPHY: DON RAY BONEFISH

GUIDE TO TEAM GRAND CHAMPION ANGLERS: CAPT. DAVE DENKERT
TROPHY: TIM BORSKI TAILING BONE GICLEE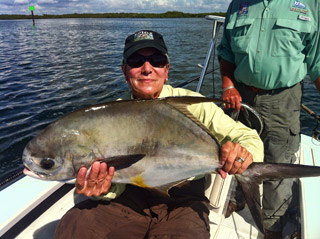 First Runner-Up Angler
Bonnie Christ

FIRST RUNNER-UP ANGLER: BONNIE CHRIST
TROPHY: JORGE MARTINEZ BONEFISH

GUIDE TO FIRST RUNNER-UP ANGLER: CAPT. ANDY THOMPSON
TROPHY: SMALL TIM BORSKI GICLEE

FIRST RUNNER-UP TEAM ANGLERS: JEFF PARRISH & RANDY FRICK
TROPHY: TIM BORSKI TAILING BONE GICLEE

GUIDE TO FIRST RUNNER-UP TEAM ANGLERS: CAPT. CHRIS JONES
TROPHY: SMALL TIM BORSKI TAILING BONE GICLEE

SPIN/PLUG DIVISION CHAMPION: N/A
TROPHY: TIM BORSKI PRINT W/JIG

GUIDE TO SPIN/PLUG DIVISION CHAMPION: N/A
TROPHY: TIM BORSKI BONEFISH

FLY DIVISION CHAMPION: N/A
TROPHY: TIM BORSKI BAYBONE PRINT

GUIDE TO FLY DIVISION CHAMPION: N/A
TROPHY: TIM BORSKI BAYBONE PRINT

MOST BONEFISH RELEASES: ROSS REEDER
TROPHY: STEVE WHITLOCK BONEFISH

GUIDE TO MOST BONEFISH RELEASES: CAPT. DAVE DENKERT
TROPHY: TIM BONEFISH GICLEE

MOST PERMIT RELEASES: ROSS REEDER, WON ON TIME
TROPHY: JORGE MARTINEZ PERMIT

GUIDE TO MOST PERMIT RELEASES: CAPT. DAVE DENKER
TROPHY: JORGE MARTINEZ PRINT

LARGEST BONEFISH: RANDY FRICK
TROPHY: TIM BORSKI GICLEE

GUIDE TO LARGEST BONEFISH: CAPT. CHRIS JONES
TROPHY: TIM BORSKI BONEFISH GICLEE

LARGEST PERMIT: JEFF PARRISH
TROPHY: JORGE MARTINEZ PERMIT

GUIDE TO LARGEST PERMIT: CAPT. CHRIS JONES
TROPHY: JORGE MARTINEZ GICLEE

TOP ROD DAY 1: ROSS REEDER
TROPHY: BAYBONE PRINT

GUIDE TO TOP ROD DAY 1: CAPT. DAVE DENKERT
TROPHY: BAYBONE PRINT

TOP ROD DAY 2: ROSS REEDER
TROPHY: BAYBONE PRINT

GUIDE TO TOP ROD DAY 2: CAPT. DAVE DENKERT
TROPHY: BAYBONE PRINT





BAYBONE SUPERFLY


TOTAL FISH CAUGHT AND RELEASED:
BONEFISH - 1
PERMIT -

GRAND CHAMPION ANGLER: DAVE OLSON
TROPHY: BORSKI BONEFISH W/FLY

GUIDE TO GRAND CHAMPION ANGLER: CAPT. DAVE DENKERT
TROPHY: SUPERFLY GICLEE

RUNNER-UP GRAND CHAMPION ANGLER:
TROHY: BORSKI BONEFISH W/FLY

GUIDE TO RUNNER-UP GRAND CHAMPION ANGLER:
TROPHY: SUPERFLY GICLEE