DON GURGIOLO SAILFISH CLASSIC A REDBONE @ LARGE
| | | |
| --- | --- | --- |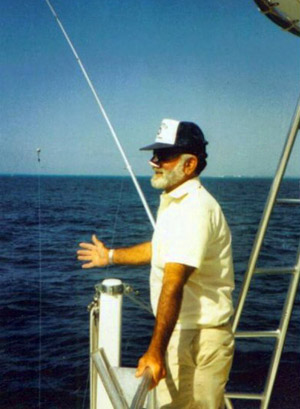 Get ready for some sailfish action this winter! December 7-9, 2012 is the 13th annual Don Gurgiolo Sailfish Classic a Redbone @ Large tournament.

Islamorada is famous for having some of the best sailfish action in the world and this tournament is known for producing a high number of releases. Last year's 2011 winner the Reel McCoy from Bud n Mary's Marina had a stellar weekend releasing 17 sailfish to capture its second Don Gurgiolo Sailfish Classic victory.

Hosted out of Whale Harbor Marina in Islamorada the Don Gurgiolo Sailfish Classic offers two full days of competitive tournament angling for all. The novice to the experienced angler will have fun fishing and supporting the Redbone to help "Catch the Cure". The Don Gurgiolo Sailfish Classic is the perfect event for the first time tournament angler to feel the excitement of sailfish release competition!

We were very saddened by the loss of pioneer off shore Capt. Don Gurgiolo of Gonfishin fame in 1999 but happily we carry on with his memory by fishing in his honor. In his 50 years of charter service, he was innovative with his fishing methods and pioneered most of the sailfish fishing techniques still used today. The use of live bait such as ballyhoo, 12 lb test monofilament line, kites and light spinning tackle can all be attributed to Capt. Don's curiosity and innovative ways.

Islamorada offers some of the best charter fishing captains around who learned from one of the best. The sailfish action as always will be red hot! We look forward to seeing everyone this December to fish the Don Gurgiolo Sailfish Classic a Redbone @ Large tournament.  For more information contact Tammie Gurgiolo, Tournament Director 305-240-9337, fishnbully@msn.com or keysfishingtournaments.com.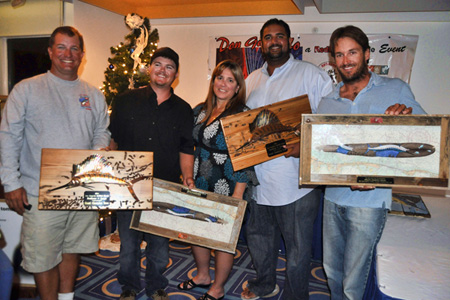 2011 Don Gurgiolo Sailfish Classic Awards 'Reel' Winners